320 North Civic #206 Walnut Creek
OPEN HOUSE TODAY 1-4PM
1 bedroom with† Views of Creek and Garden $183,500
<![if !supportEmptyParas]> <![endif]>
Al Will be at the lobby or unit at the 320 building
or
Call 938-7368 to reach Al on his Cell Phone
<![if !supportEmptyParas]> <![endif]>
<![if !supportEmptyParas]> <![endif]>
<![if !supportEmptyParas]> <![endif]>
Al Benaroya
(925) 938-7368
<![if !vml]>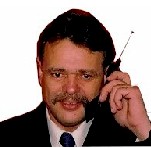 <![endif]>
Kropa Realty
<![if !vml]>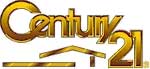 <![endif]>
Onsite at The Keys
<![if !supportEmptyParas]> <![endif]>
Top Sales Agent for The Keys condominiums
<![if !supportEmptyParas]> <![endif]>
<![if !supportEmptyParas]> <![endif]>
<![if !supportEmptyParas]> <![endif]>
<![if !supportEmptyParas]> <![endif]>
<![if !supportEmptyParas]> <![endif]>
<![if !supportEmptyParas]> <![endif]>
<![if !supportEmptyParas]> <![endif]>
<![if !supportEmptyParas]> <![endif]>
<![if !supportEmptyParas]> <![endif]>
The Keys Condominiums of Walnut Creek
<![if !supportEmptyParas]> <![endif]>
<![if !supportEmptyParas]> <![endif]>
On the Internet:† DIABLOKEYS.COM
<![if !supportEmptyParas]> <![endif]>
CURRENT SALES ACTIVITY AT THE KEYS
<![if !supportEmptyParas]> <![endif]>
<![if !vml]>

<![endif]>
Interest rates are still low!!† Now is a great time to buy or sell a Keys Condo. If you are a First time buyer, let me know. I have a GREAT DEAL for you!! Call me!!
<![if !supportEmptyParas]> <![endif]>
††††††††††††††††††††††††††††††††††††††††††† Are you thinking of selling your Keys condo? If so, make sure you call me to find out the latest valuable informational all sellers need to know. Find out why Al sells so many Keys condos so quickly. Over 8.2 million sold last year alone. Many other agents advertise recent sales at The Keys. What they donít tell you is that most of those condos were actually listed and/or sold by me. Call me to find out why!!!
<![if !supportEmptyParas]> <![endif]>
<![if !supportEmptyParas]> <![endif]>
<![if !supportEmptyParas]> <![endif]>
<![if !supportEmptyParas]> <![endif]>
<![if !supportEmptyParas]> <![endif]>